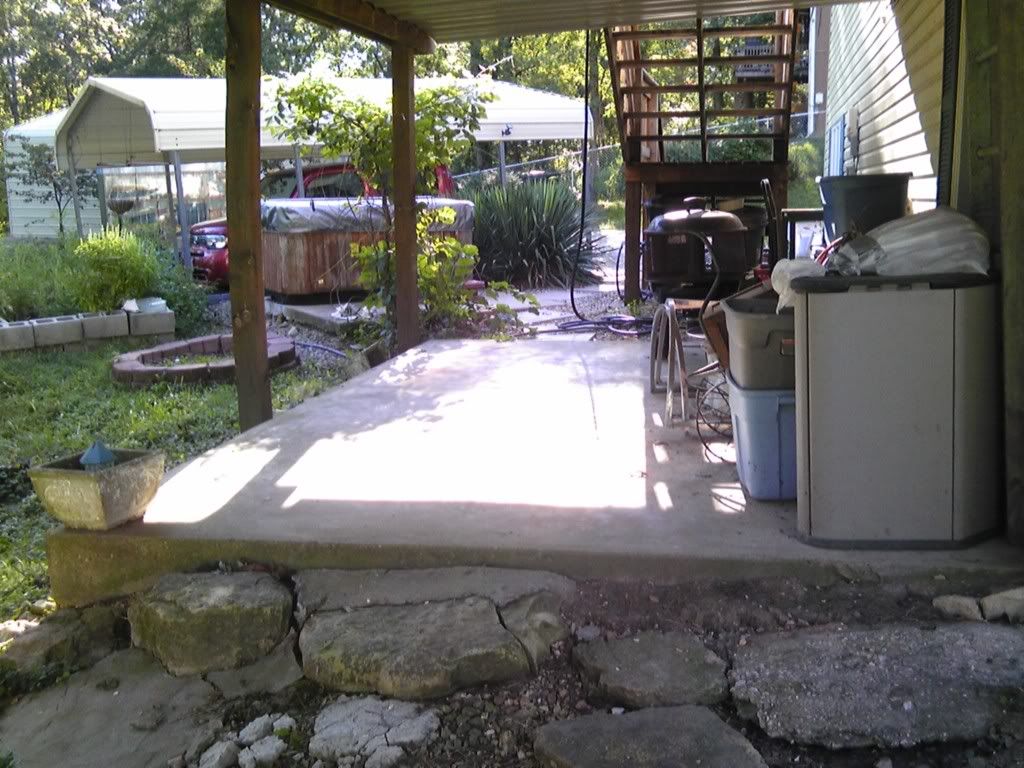 I went to Rolla, Missouri this past week to visit my family.
People have asked me over the years how I got into freestyle flatland skating. The answer is simply this: I grew up in a small rural town where the only place to skate around my house was this slab of concrete underneath the deck. This is where I created and invented many of my freestyle tricks that are seen today. This made me think of how God seemingly throughout the centuries has used people that are the least likely from the least likely places.
I never thought I would have a full time job speaking & skating, creating and performing tricks that only a handful of people on the planet can do. As far as I know, I've been the only freestyle skater in the industry who has had a full time job for an entire decade skating flatground. I just smile when I think of sharing the good news of Jesus over the years with 100's of thousands of people and this silly stick with wheels has been my vehicle into so many hearts. It all started on a back porch in a small midwest town that most people have never even heard of. This is also the place where I gave my life to Jesus.
GOD IS…..
Tim B.