New England was awesome! The sign picture with our names on it was from Claremont, NH It was a quaint little town with a lot of great people who want to see their community fall in love with Jesus. It was good to be with Scott Ditchfield, my personal favorite flatland BMX Pro! He is just a really humble, personable guy. We tore it up at the park and preached the Gospel.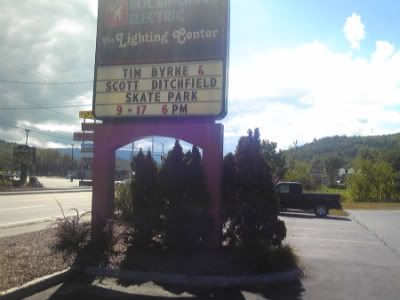 The other pic is from Thompson, CT where I skated and shared at this amazing youth facility as seen in the pic. Over 200 kids showed up and some of them received Jesus. My host Andrew was like a brother from another mother. We connected and had the same passion for Jesus and seeing God's Kingdom invade earth. I was also stoked that Andrew liked good coffee, almost as much as me…..New England was rad and I had a great time.
Thanks to Pastor Andrew & Pastor Ken for bringing me out.
I am now on my way home for 2 whole days then out again next week.
All for Jesus!
Tim B.