We kicked off the Freestyle tour this past Wednesday right outside Atlanta. The line up included Frank Stewart (BMX), CZ (Hiphop artist) and DJ Promote. We did a few school assemblies and invited people to come check out the show. The church that brought us in was amazing to us. They made things a lot easier for our team to focus on the ministry. Even with my attention on the ministry, I have to be honest, this was a really hard outreach for me. I just want to have peace and be faithful as to what God wants to do in and through me, leaving the results entirely up to Him.
Sometimes skating is good and on point and sometimes not so much. The message part can be rough, too, or it can be clear and precise. I sometimes struggle with being a good performer/communicator because this is my job. I know that people giving their lives to Jesus has nothing to do with my skating or speaking even though I do have high expectations. When things turn out different than what I had expected, it is hard for me to find peace with that. All I know is our team was stoked knowing this event planted seeds. We each had a good time hanging out & sharing the love of Jesus. I hope the people who brought us in know how much we appreciated their encouragement and hospitality.
Here is a pic of me skating on stage.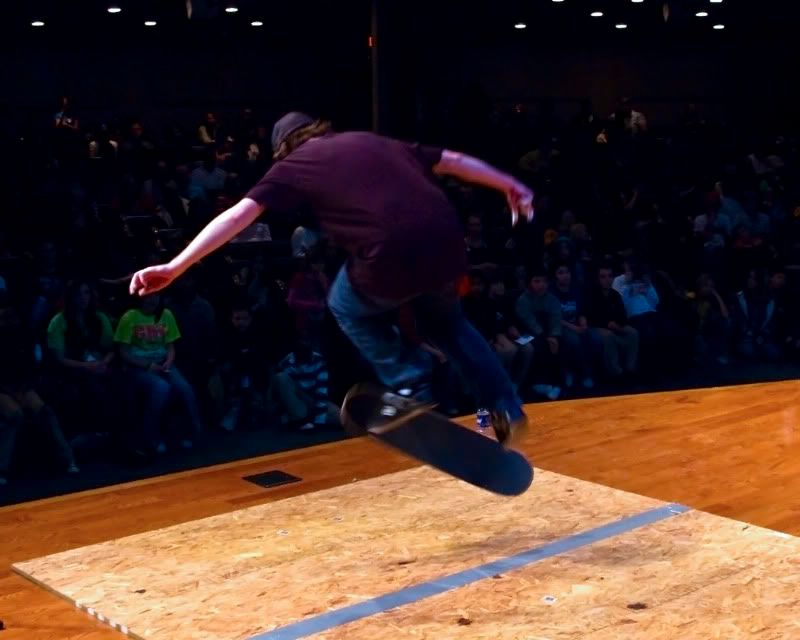 God bless and thanks for your prayers.
Tim B.